Zimbra ownCloud Zimlet
New crowd-funding effort from the developer of the successful Zimbra OpenPGP Zimlet
I would like to ask you to support me on an Indiegogo crowdfunder. My goal is to develop a piece of high quality open-source software that adds integration of ownCloud to Zimbra. When the fixed funding goal is reached I will develop a Zimlet that allows you to:



Attach files from ownCloud when writing email in Zimbra




Save email from Zimbra to ownCloud




Expected release (for production) on or before January 2016.




No (recurring) license costs




Open-source and free software GNU GPLv3






Please check:
https://www.indiegogo.com/projects/zimbra-owncloud-extension-zimlet
What could it look like
When writing an email, click Attach -> Attach from ownCloud...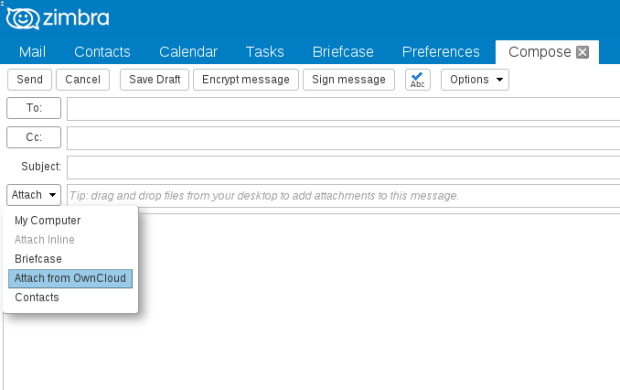 Select attachment from ownCloud: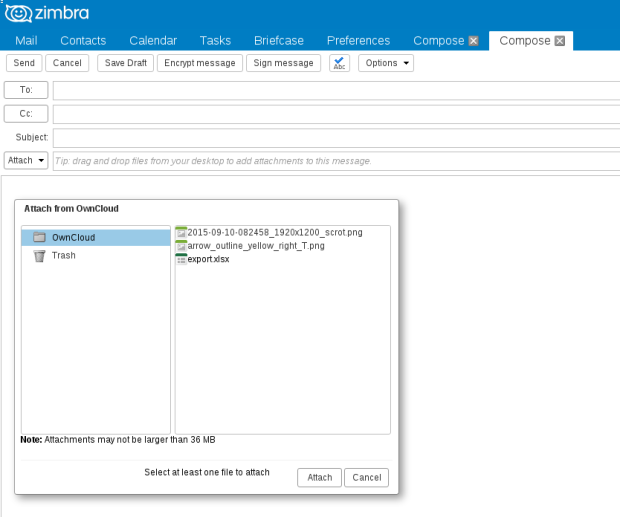 Or save your emails to ownCloud: